Makila and LTDL are pleased to announce the approval by PROMPT of a funding of $ 300,000 for a total project of $ 600,000.
The submitted Project will use the levers of data science and artificial intelligence to create an innovative service that automates the extraction of financial data extracted from business documents. These data will be processed to allow the generation of accounting entries, import them and classify them automatically in the accounting software of companies.
The project will be carried out by a multidisciplinary team from the two companies and with the collaboration of the Computer Research Institute of Montreal (CRIM). Each of the entities will contribute according to its specific expertise and will be responsible, among other things, for:
LTDL

 

– Professional knowledge of accounting rules
Makila

 

– AI expertise in collaboration with CRIM and its research team in NLP (Natural Language Processing)
The project, carried out in agile mode, will take place over a period of 18 months.
For Alain Latry, President of Makila: "The various AI technologies, including the extraction of knowledge from documents (text mining), will be used. Our existing technological platform will be enriched with new functionalities allowing us to expand our range of services in the field of financial data processing. "
For Michel Daoust, CPA Auditor, CPA and Partner at LTDL: "For us, it is about freeing our resources and our clients from low added value tasks so that we can focus on the analysis of results and the quality of advice. "
Luc Sirois, Managing Director of Prompt, for his part affirms that "through the fund dedicated to innovation in artificial intelligence of nearly 20 million entrusted to PROMPT by the Ministry of the Economy and Innovation, one of our objectives are to support projects with high potential for transformation for the Quebec economy. The project proposed by the consortium made up of LTLD and MAKILA is exemplary in this regard. PROMPT is very proud to propel their collaboration and their innovations through this funding. "
About LTDL and Prompt
LTDL is an accounting firm among the 25 most important accounting firms in Quebec. It has a hundred professionals spread over 4 business locations: Boucherville, Laval, Montreal and Trois-Rivières.
www.ltdl.ca
Prompt provides financing for the entire ICT and digital technology sector, from hardware to software, and at the component level, as well as at the network and application level. By stimulating critical masses of projects, the goal of Prompt is to propel innovation in Quebec, particularly in artificial intelligence, cybersecurity, etc.
Produced by: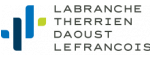 In partnership with: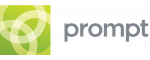 Share: