Makila objective is to offer its customers innovative technological solutions that provide high added value. As part of its innovations, Makila has chosen to lead a specific project on predictive and prescriptive analysis of sales, budget and billing data. Recognizing the innovative aspect of this project, the MEI selected Makila and allowed the realization of this project.
Origins of the project
At the origin of this project, we find the following observation: many companies use software or services allowing it to know, in each area of the business (finance, sales, etc.), the situation to date – descriptive analysis. However, few companies are able to cross analyse this information from one area to another to get a global view. Even fewer are able to gain information on the future situation – predictive analysis – and on the elements making it possible to define what can be implemented to improve the situation (prospective analysis).
Approach adopted
The teams involved in this project have brought together the following experts:
Business expert, for the analysis of the company's sales and financial data
Technical expert, for data exchange and testing aspects of the solution implemented
Technological expert in Artificial Intelligence and predictive analysis, responsible for the selection of the different predictive algorithms used
Development team in charge of data integration and development of the proposed solution
The project, carried out in agile mode, mobilized all the actors, on short deadlines, focusing on precise and quantifiable objectives, in operational sub-assembly of the global solution.
Project supported by the Government of Quebec
The objectives and the approach proposed by Makila were recognized by the MEI, who contributed to the realization of this ambitious project. Some concrete results include:
Predictive analysis of sales and billing data, where only the analysis of past figures was available until now
Comparison of predictive analyzes with other data (for example budgetary or financial) in order to add value to these data
The ability to vary the analysis factors in order to fully exploit the forecasts made
A relevance study of the forecasts made (difference between the prediction and the actuals)
To achieve these objectives, the main areas that have been addressed are those of data processing, the implementation of predictive models and the analysis and presentation of results.
In partnership with: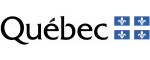 Share: